Artist
Creativity Coach
Workshops in Nature Therapy, Creative Explorations using Art of Allowing© & Wild Soul Women©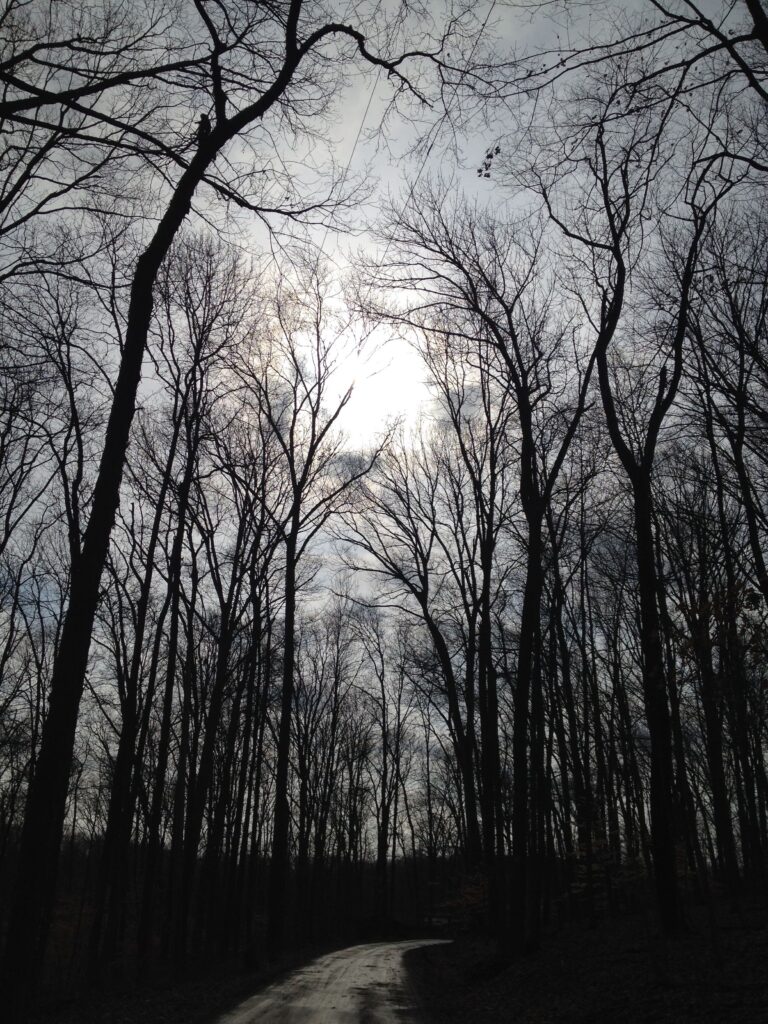 Offering in person Workshops in painting, drawing, Nature Meditations on a 300 acre piece of Land in southern indiana U.S.A.
~~ONLINE SESSIONS, CLASSES AND COURSES~~
CREATIVE JOURNALING ~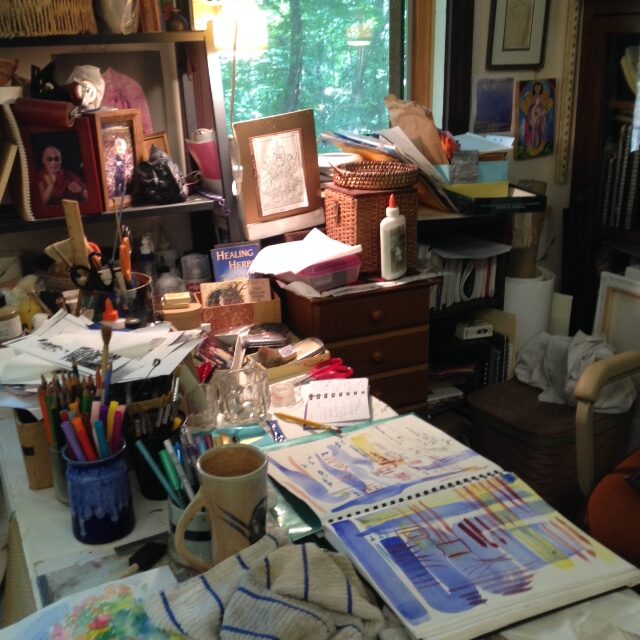 Are you interested in going beyond the written diary or contemplations on what's up in your world? How about a creative change from the traditional photo album?
I invite you to find the playful collector in yourself, and to allow the many facets of your inner and outer life to merge on the page. Contact me for a guided session.
"Where the Magic Happens"…
Let's visit your Muse. Watch and listen to the movements and stillness of Nature in the forest and meadow, or explore in the personal space of my Sanctuary Studio.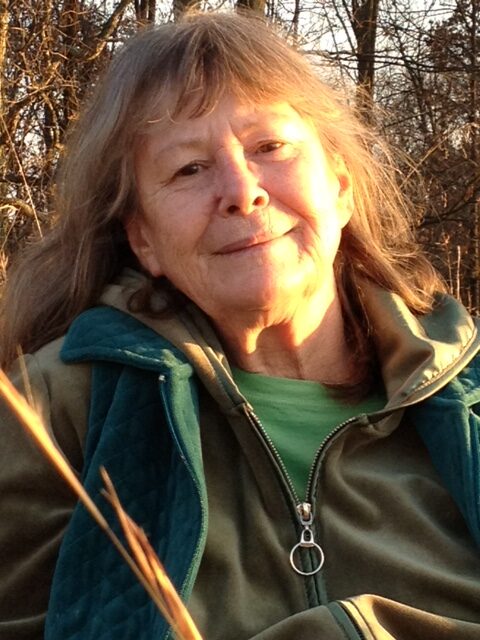 Landscapes in Acrylic & Watercolor
Originals, Cards and signed,limited edition prints available.
My landscapes are done in "plein air" and also in my studio. I may paint one scene in all the seasons or create an abstract mixed media collage- depending on my inspiration. I am a signature member of the Bloomington Watercolor Society & Watercolor Society of Indiana. Works were published in Artistic Touch 6 (2014). I am represented in By Hand Gallery bloomington, IN and ARTBEAT in the Mall Bloomington, IN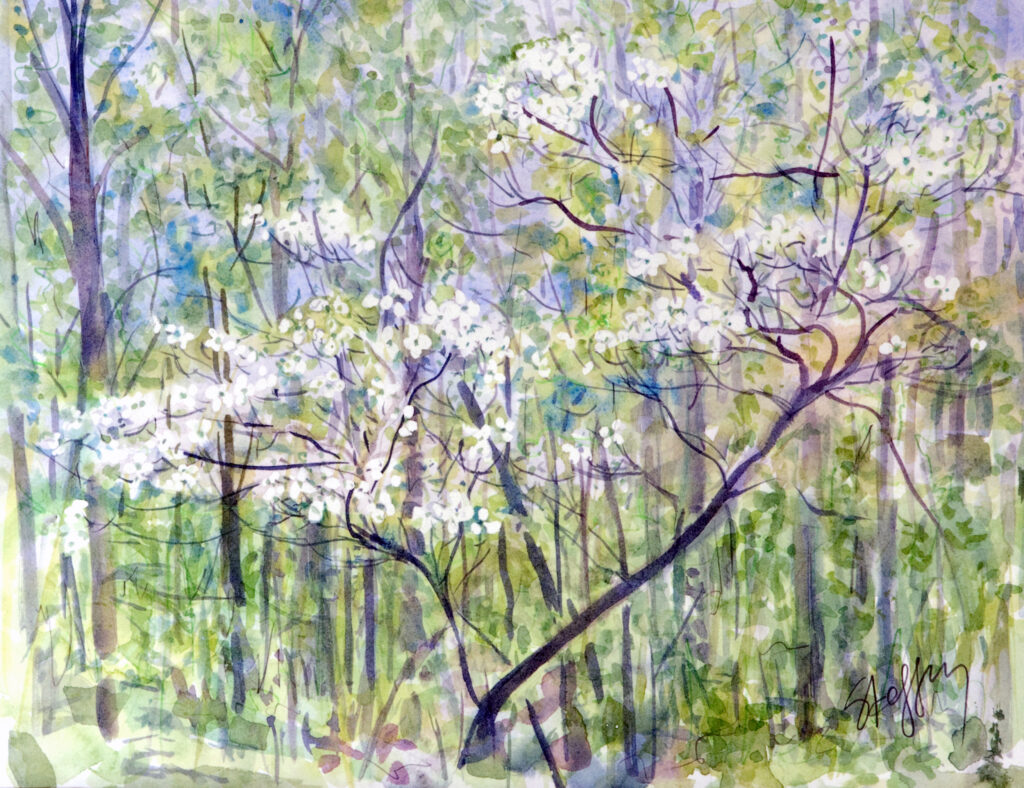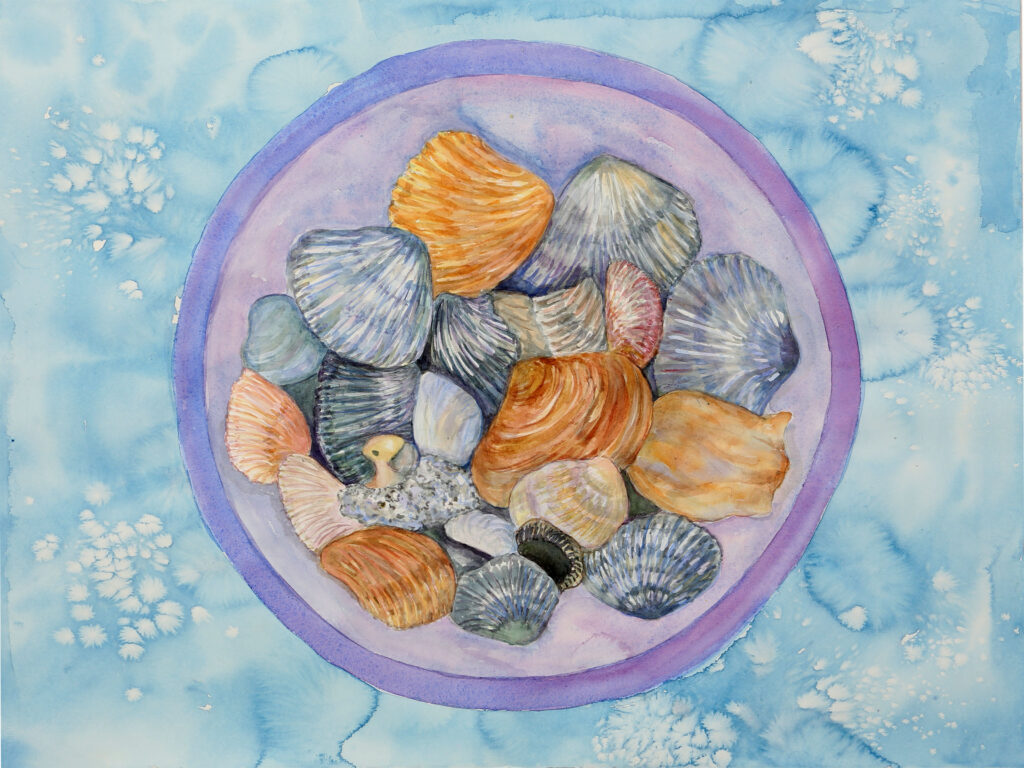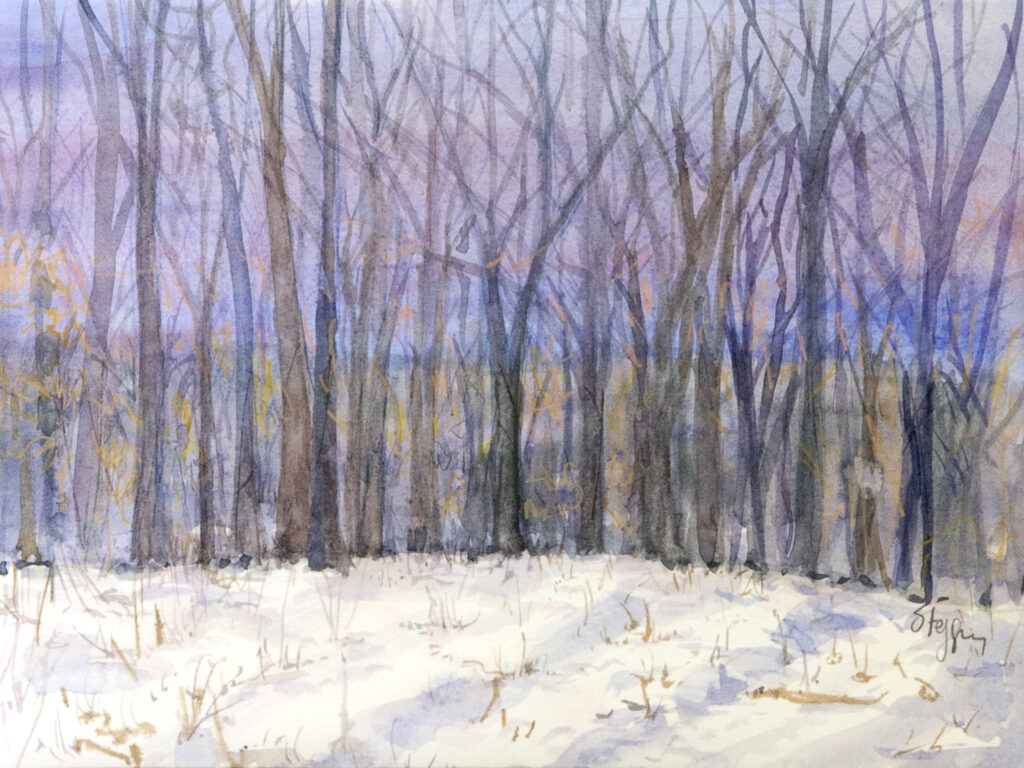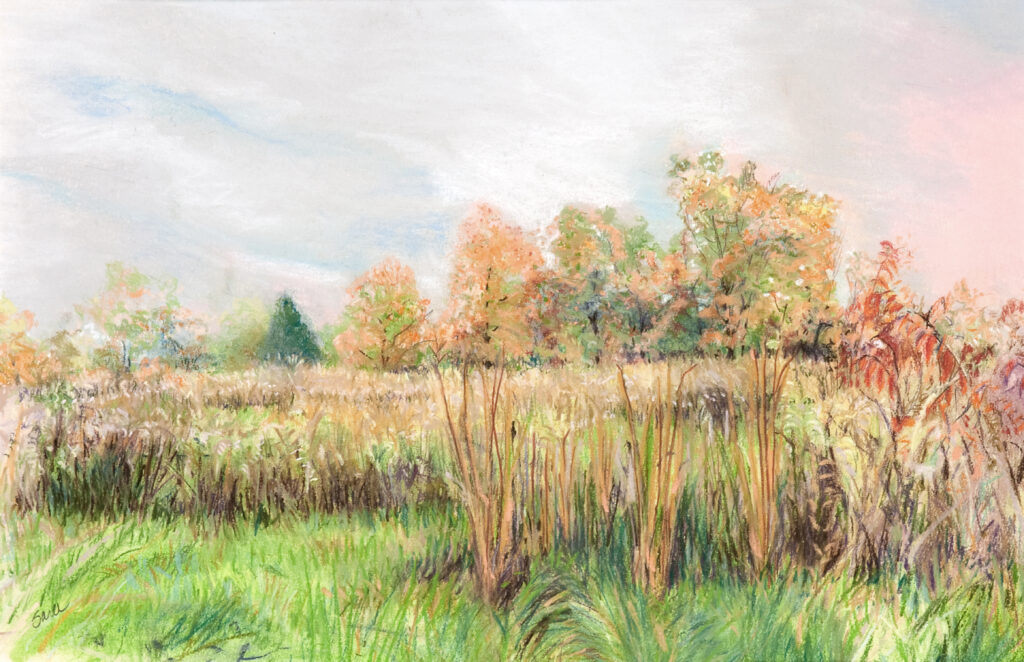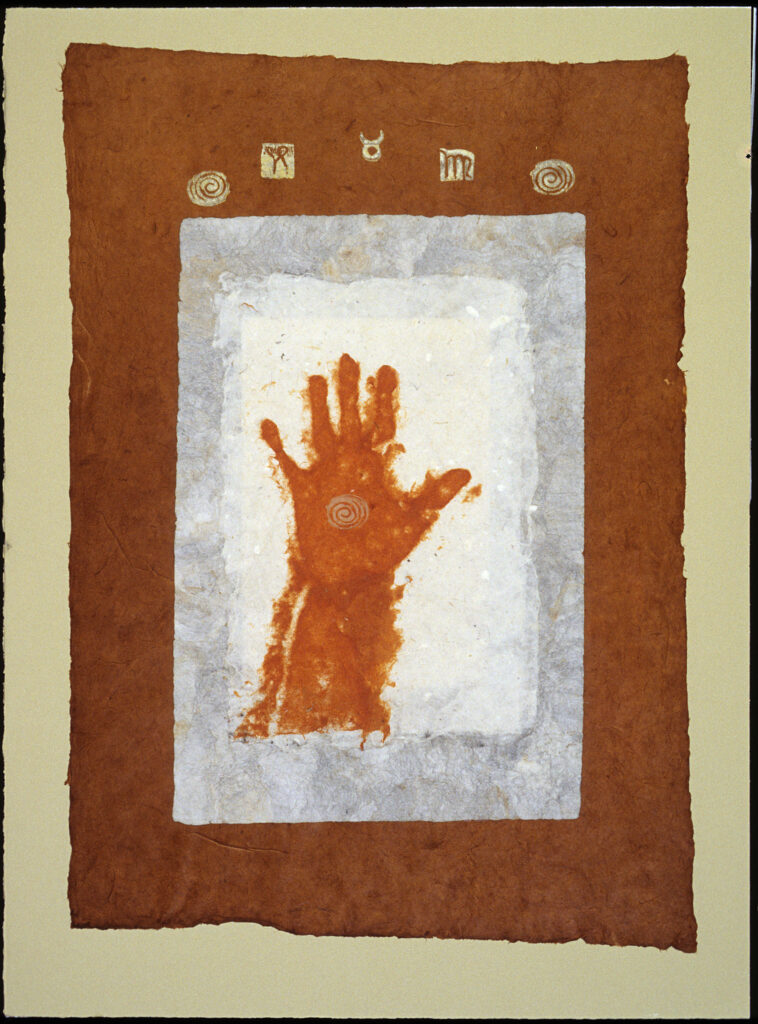 Tarot & Astrology consultations available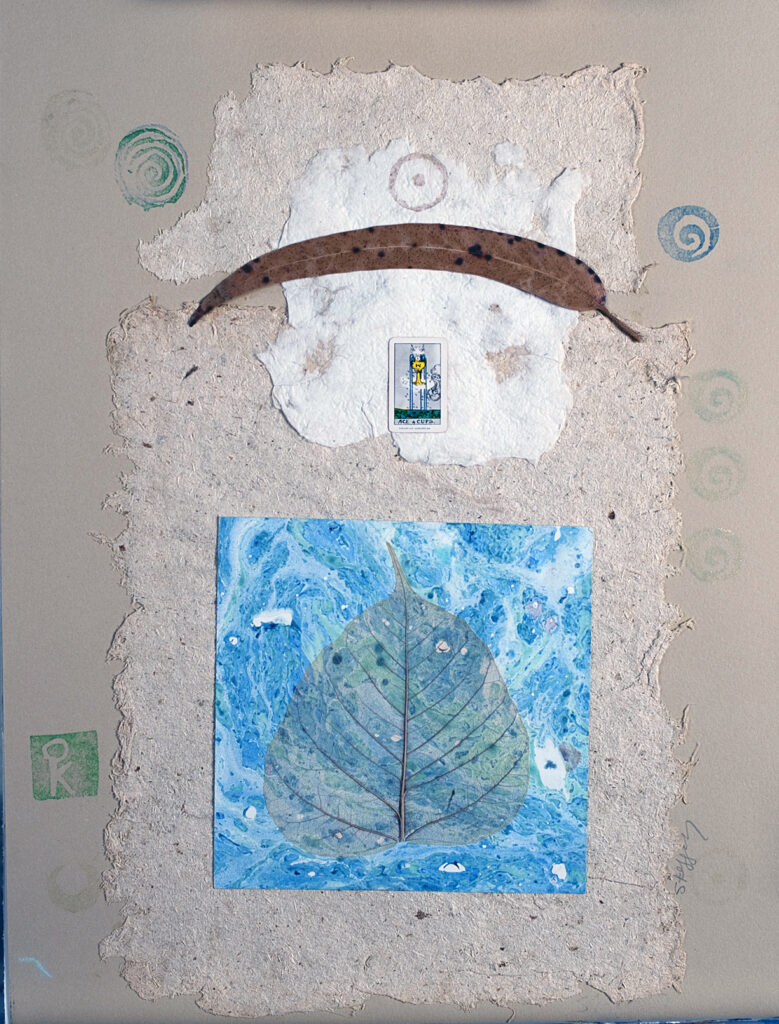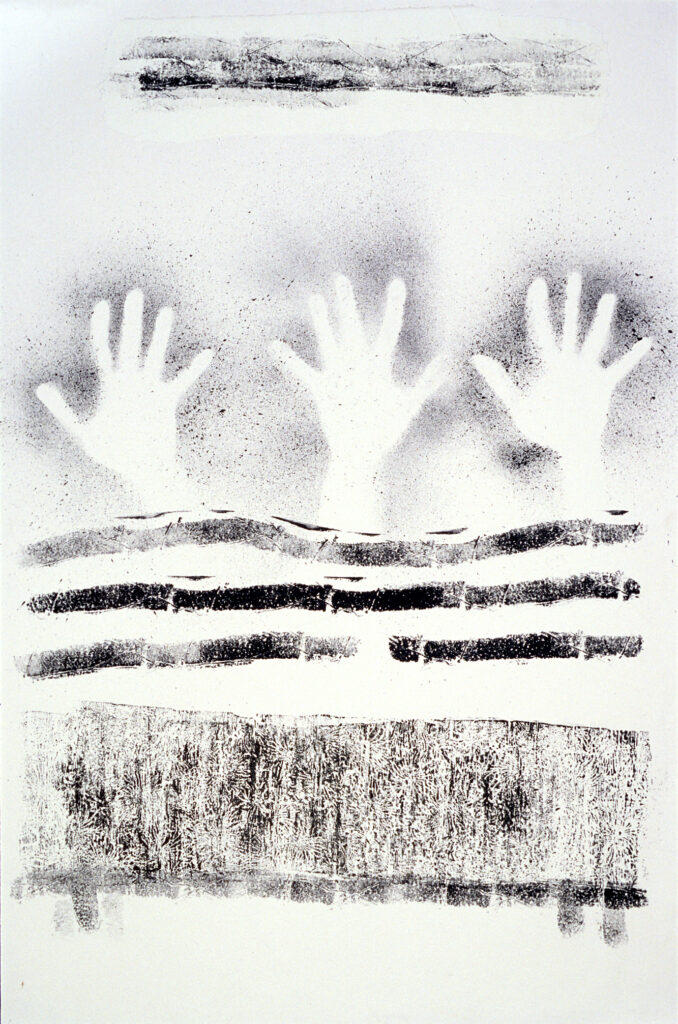 I have at least three veins of expression I share: Paintings done on location, in the beautiful landscapes of southern Indiana, or as I travel around the world. I make collages and mixed media "inner landscapes", and mythical and spiritual acrylic expressions of my inner visions. All of these areas are shown on my website. I allow and claim my divergent ability to play with complexity and unity to create the sphere of my Art. I still ask all the same questions, and always invite myself to become more of my unique self. My gratitude goes to my unnamable Source, drawing me to seek Love, Harmony, and Beauty.
Join me for a playful Excursion into Creativity
I offer individualized workshops painting images of the Divine Feminine, Inner meditational images & journeys.
Learn techniques for Art Journaling, and Intuitive Painting