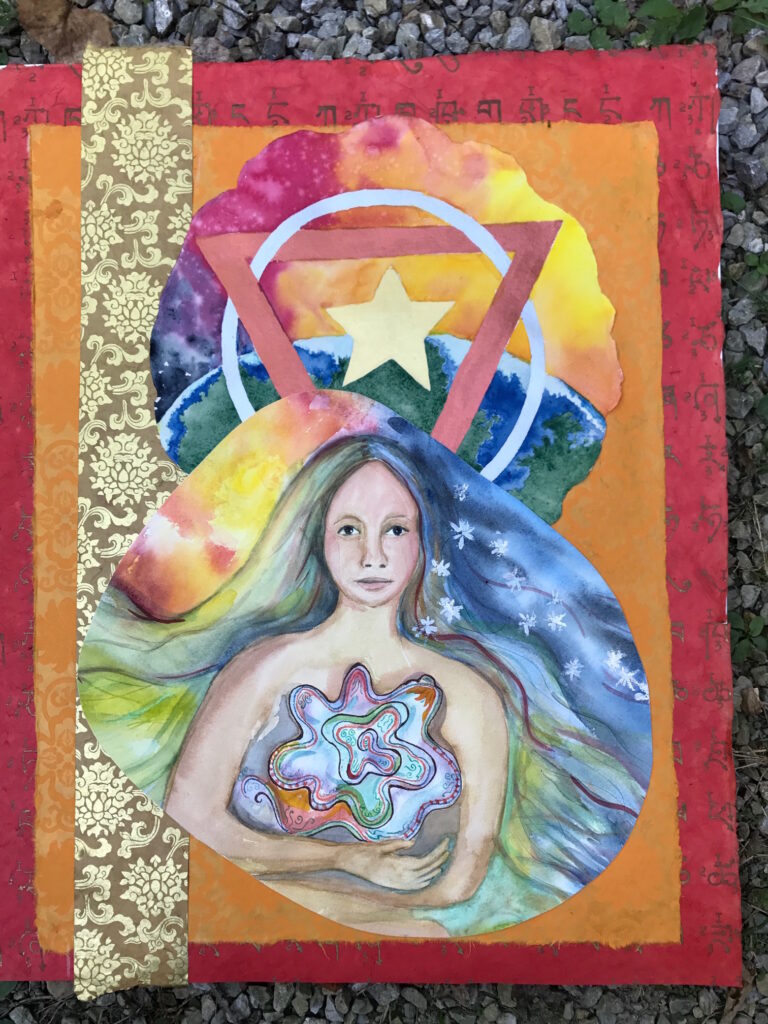 Celebrating today~~ the Blessed annual return of spring here in the northern hemisphere. It is still a bit early to go straight into gardening, but the early harbingers are showing. and~ happy Women's History day! … or MONTH, as I like to call it.
The piece above began as a little daydream during a Sufi Meditation retreat a few years ago in Wisconsin on Lake Michigan. this was an annual retreat I attended for many years at a Sienna Center, a Dominican run home for the elder nuns.
When I returned home with her, she sat for quite awhile, until I was inspired to collage her into an invocation for Peace and Awakening.
We are still living in a covid-19 restricted world, and although vaccines are moving through our community, I am still isolated from Galleries, Exhibitions and more exposure and gathering in Circles.
We all meet on ZOOM, we still nourish our Spirits, but the restrictions for touch and close connections is beginning to wear on me.
I have decided to wait another year to present the long awaited "Wild as you want" Women's weekend Nature Immersion. I am being patient and letting it percolate.
I send you all love, and joy, and welcome your connection here on this site.